Canada is a vast and varied nation that is home to some of the most beautiful landscapes in the world. Be it in British Columbia, Ontario, or Newfoundland and Labrador, the amount on offer in Canada is impressive to say the least. While trying to find the right activity in such a large nation may seem like a daunting task, this list shall offer some guidance to help you get started on your Canadian adventure.
Here are five outdoor activities in Canada
1. Hiking

Canada has over 21,000 named mountains within its borders, lying predominantly in the Western provinces, so it would be criminal if you did not take the opportunity to walk the trails and soak in all the incredible landscapes. If you are feeling even more adventurous then you could try and tackle some of the more mountainous climbs, such as up Mount Logan in the Yukon or Mount Caubvick in Labrador and Quebec, as the views from these peaks will be stunning.
2. Skiing
With mountains comes skiing, and Canada is host to some of the most incredible ski resorts around. The world renown Whistler Blackcomb in Alberta is the largest ski resort in North America, and the high standards set by Whistler are seen all over the country. Skiers of all levels are welcome at these resorts, and even if you are not into skiing the resorts and scenery shall keep you occupied for as long as you want. Lessons can be booked with ease, or you can take to the slopes by yourself, either way you are going to appreciate what Canada's mountains have to offer.
3. Paddleboarding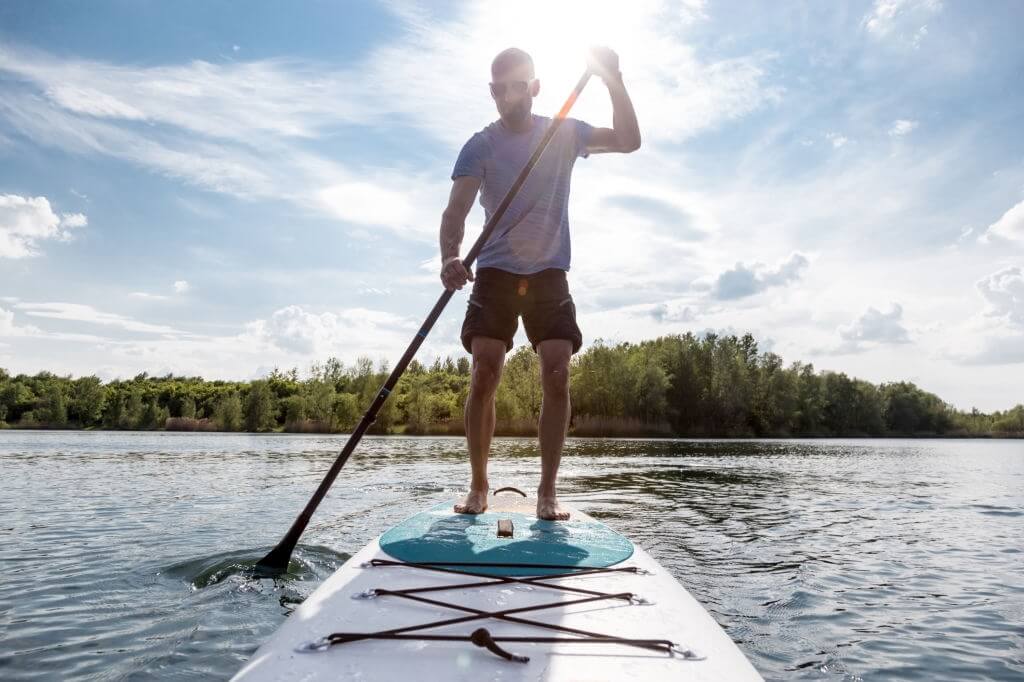 One of life's great aquatic pastimes, paddleboarding is a relaxing way to explore the Canadian countryside. Counting on the diverse nature of Canada's environment once more, paddleboarding in Canada can offer you endless experiences. If you are wishing to travel through the countryside then a multiday trip through Haida Gwaii in British Columbia might be up your alley, or if you fancy exploring one of Canada's most famous features then Lake Superior in Ontario should be on your list, a list that could go on and on with beautiful spots. Keep in mind that some of these areas are more secluded than others, so make sure to take the right equipment with you to make your trip as hassle free as possible.
4. Animal Watching
One of Canada's greatest features is the variety of wildlife that inhabits its vibrant biomes. While this can be combined with other activities on this list, a purely animal focused trip into Canada's countryside can be just as entertaining. If you are interested in arctic creatures then a trip to Nunavut is for you, while if you are more captivated by the hulking masses of the larger mammals then try the Great Bear Rainforest in British Colombia, and if smaller, furrier animals are more your style then wondering the wilderness in Nova Scotia has got you covered.
5. Road Trip
Now this activity truly can combine every other activity into one, but driving through the Canadian countryside can be one of life's unforgettable experiences. There are so many routes throughout Canada that let you drive down some of the most engaging and breath-taking roads, such as the Icefields Parkway in Alberta, or the Bay of Fundy in New Brunswick, or the North Cape Coastal Drive on Prince Edward Island. If you have enough time you could even drive from one side of Canada to the other and truly take in all that this beautiful country has to offer.
With these five examples you can see what potential Canada has as being one of the most adventurous experiences of your life, one that has so much to offer around every corner, so get out there and start exploring!